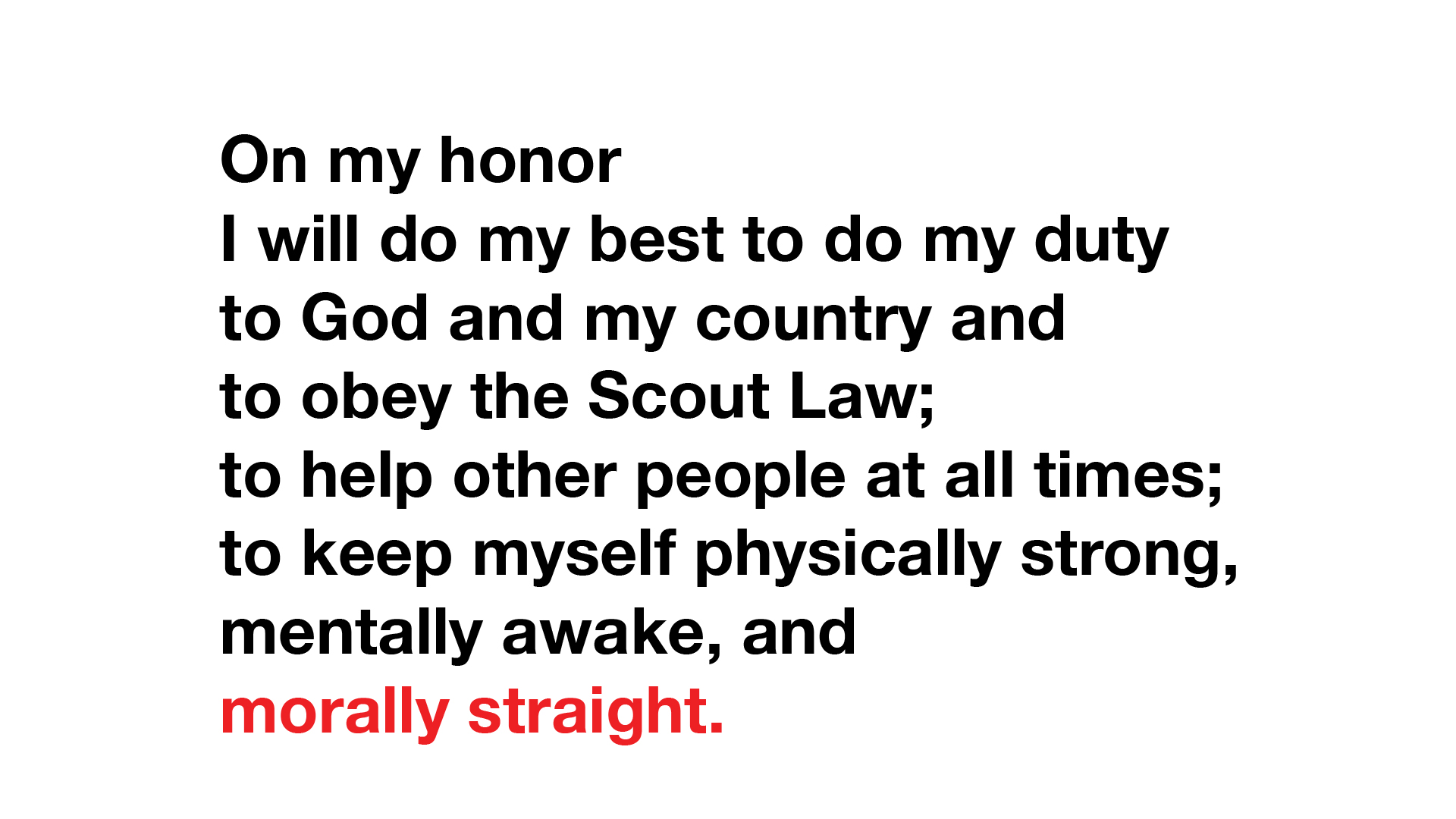 Over the course of my life, the majority of the homophobia I've experienced has come from fellow Scouts. Sprinkling in some nationalism and a dash of racism, the work you're listening to, watching, touching, experiencing has been a way of engaging with that hurt.

Among many things, I've spent my summer simmering on the Supreme Court case of Boy Scouts of America et al v. Dale 530 U.S. 640 (2000). Case 99-699. A 5-4 vote in favor of the Boy Scout's First Amendment right to freedom of "expressive association"— basically you can exclude members whose viewpoint might be contrary to the organization's mission. Being gay is contrary to being morally straight.

It is silly. I try not to dwell too much on this. However, the outcome of this case, alongside Don't Ask, Don't Tell, and the slew of things the US gov't did wrong with the AIDS Crisis and against LGBTQ+ people, sets the scene for the world I come into.

The world is cruel as you know. I dealt with the punches as best I could. Thinking too long about it makes me sad.

I was hoping to just let you in on my little world of crafts, but I was convinced by a friend that you might appreciate some footnotes.

There are five works being presente, alongside a documentation video.

1. A set of Riso prints
a. A Portrait of the Artist as a Young General
b. Auxilio/Socorro
c. 99699



Harris & Ewing, photographer. Military. United States, 1921. [or 1922] Photograph.



2. Untitled (2022), Commemorative Merit Badges
Using a variety of AI machines, I had new commemorative merit badges made to celebrate 122 years of Scouting. Using Google Image engines, the computers generated these new merit badges around keywords like "gay", "homo", "faggot", "HIV/AIDS", and a few more that have escaped me since.


3. Die Faggot (2022, In Progress), cotton yarn

A big part of my project this summer was to dye yarn with natural dyes only! I've spent countless hours working on dye recipes including marigold, indigo, eastern brazilwood, cochineal, red madder, gallnut, weld, and much more! I have much left to do but am excited to continue working on this. You can follow progress of the flag at @geosthings on Instagram.

This flag is deeply inspired by Faith Ringgold's Black Light Series #10 Flag for the Moon: Die Nigger, 1969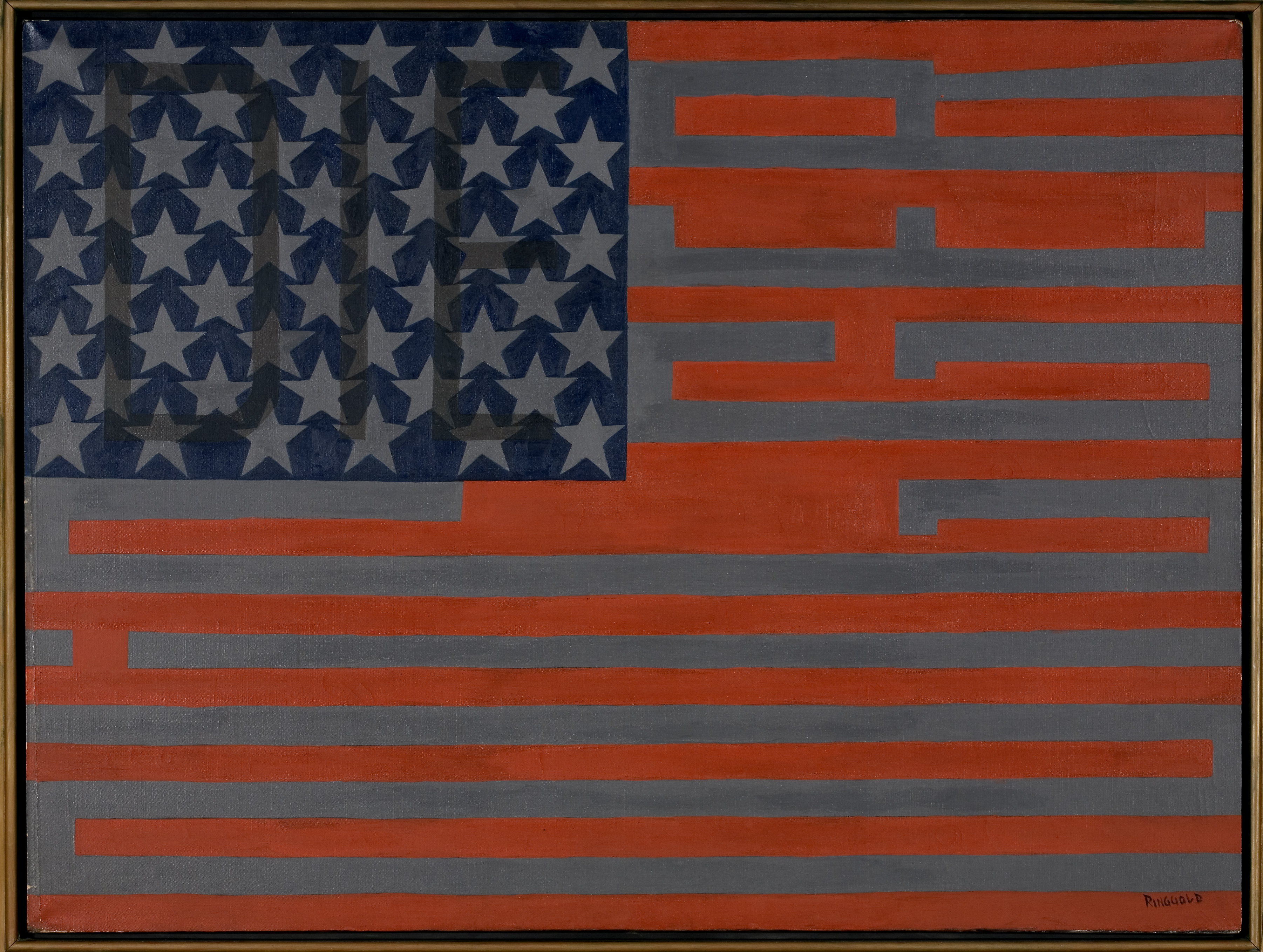 and Jenny Ann Taylor (Chapoose)'s Nations: A Mourning Tribute

4. The Pioneer, 9ftx9ft lashed birch box, manila rope, cotton on cotton

One of the main activities I did as a Scout was pioneer and gateway building. I was never much of an athletic kid, but I was bossy and could remember measurements so I tended towards leading projects and making sure they ran smoothly. We went undefeated for many years at competition!
The birch is from Yale-Myers Farm in northern Connecticut. Thank you Jack, Camille, and Gus for helping. Thank you Matthew!


5. Untitled (2022), archival audio and interviews

Set over a peaceful evening in the Everglades, this audio broadcasts across two decades of news footage, two centuries of marching music, and a conversation between two friends.

Thank you Kavya!




Thank you all for coming to celebrate my residency and my work.

Thank you to the Sweet Dream's Society team: Megan, John, Alexis, Paul, Tommy, Keith, and Ruben.

Thank you Meredith, Esme, Veronica, and Kat for constant laughs.

Thank you Jake, Giacomo, Ben and Garrett for keeping me sane this summer.

Thank you Jacquie and Isabel for your constant support.

Thank you to Matthew and Mother Nature.

Special thanks to Tallullah, Jack, Camille, Kavya and Adam.

Thank you to the Pauli Murray College Richter Fund, the Hispanic Scholarship Fund, and the Lift Music Fund.

zations tat have helped fund and su
pport my residency.