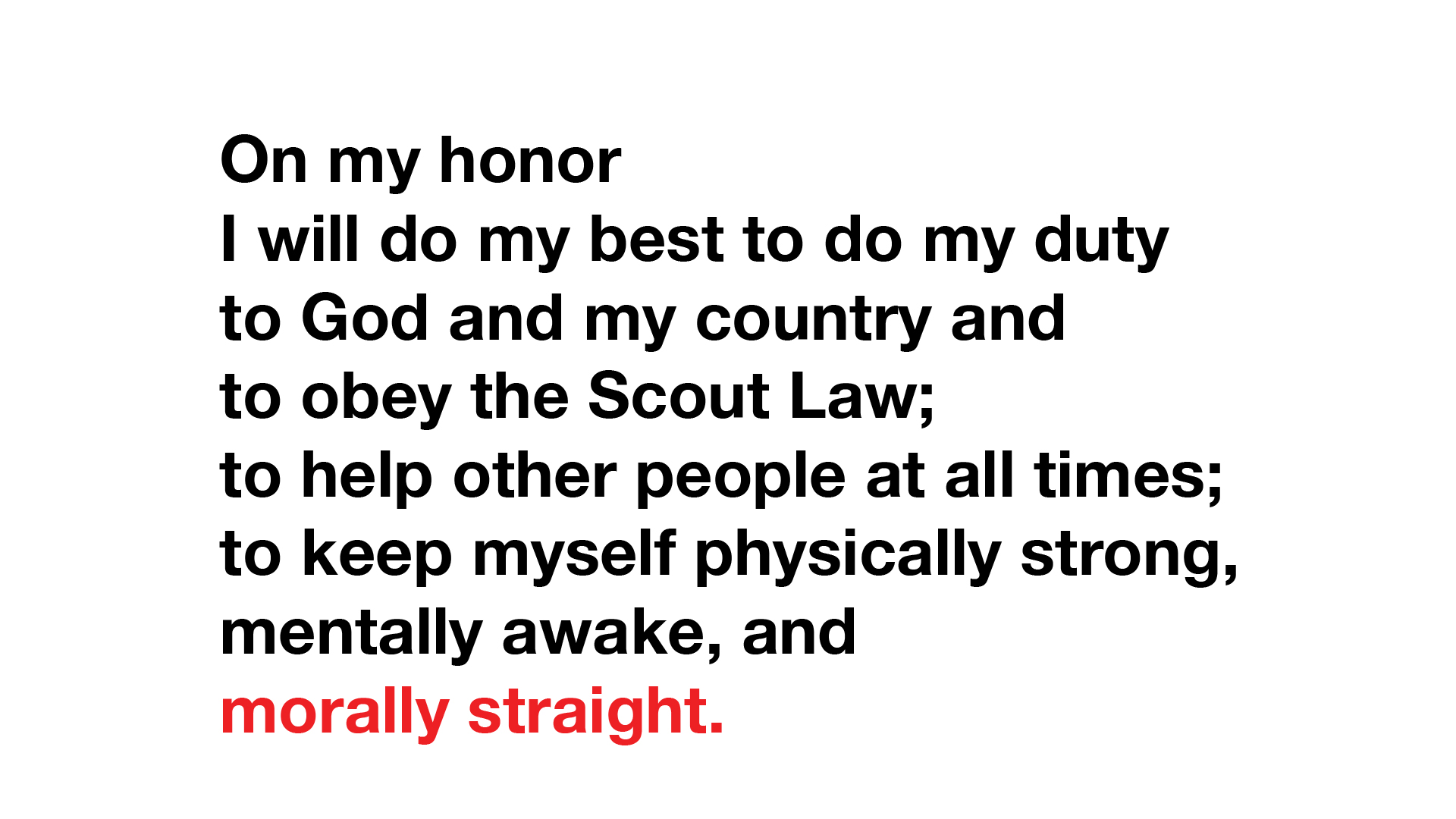 Over the course of my life, the majority of the homophobia I've experienced has come from fellow Scouts. Sprinkling in some nationalism and a dash of racism, the work you're listening to, watching, touching, experiencing has been a way of engaging with that hurt.

Among many things, I've spent my summer simmering on the Supreme Court case of Boy Scouts of America et al v. Dale 530 U.S. 640 (2000). Case 99-699. A 5-4 vote in favor of the Boy Scout's First Amendment right to freedom of "expressive association"— basically you can exclude members whose viewpoint might be contrary to the organization's mission. Being gay is contrary to being morally straight.

It is silly. I try not to dwell too much on this. However, the outcome of this case, alongside Don't Ask, Don't Tell, and the slew of things the US gov't did wrong with the AIDS Crisis and against LGBTQ+ people, sets the scene for the world I come into.

The world is cruel as you know. I dealt with the punches as best I could. Thinking too long about it makes me sad.

I was hoping to just let you in on my little world of crafts, but I was convinced by a friend that you might appreciate some footnotes.

There are five works being present, alongside a documentation video.

1. A set of Riso prints
a. A Portrait of the Artist as a Young General


b. Auxilio/Socorro


c. 99699


Harris & Ewing, photographer. Military. United States, 1921. [or 1922] Photograph.



2. Untitled (2022), Commemorative Merit Badges
Using a variety of AI machines, I had new commemorative merit badges made to celebrate 122 years of Scouting. Using Google Image engines, the computers generated these new merit badges around keywords like "gay", "homo", "faggot", "HIV/AIDS", and a few more that have escaped me since.


3. Die Faggot (2022, In Progress), cotton yarn

A big part of my project this summer was to dye yarn with natural dyes only! I've spent countless hours working on dye recipes including marigold, indigo, eastern brazilwood, cochineal, red madder, gallnut, weld, and much more! I have much left to do but am excited to continue working on this. You can follow progress of the flag at @geosthings on Instagram.

This flag is deeply inspired by Faith Ringgold's Black Light Series #10 Flag for the Moon: Die Nigger, 1969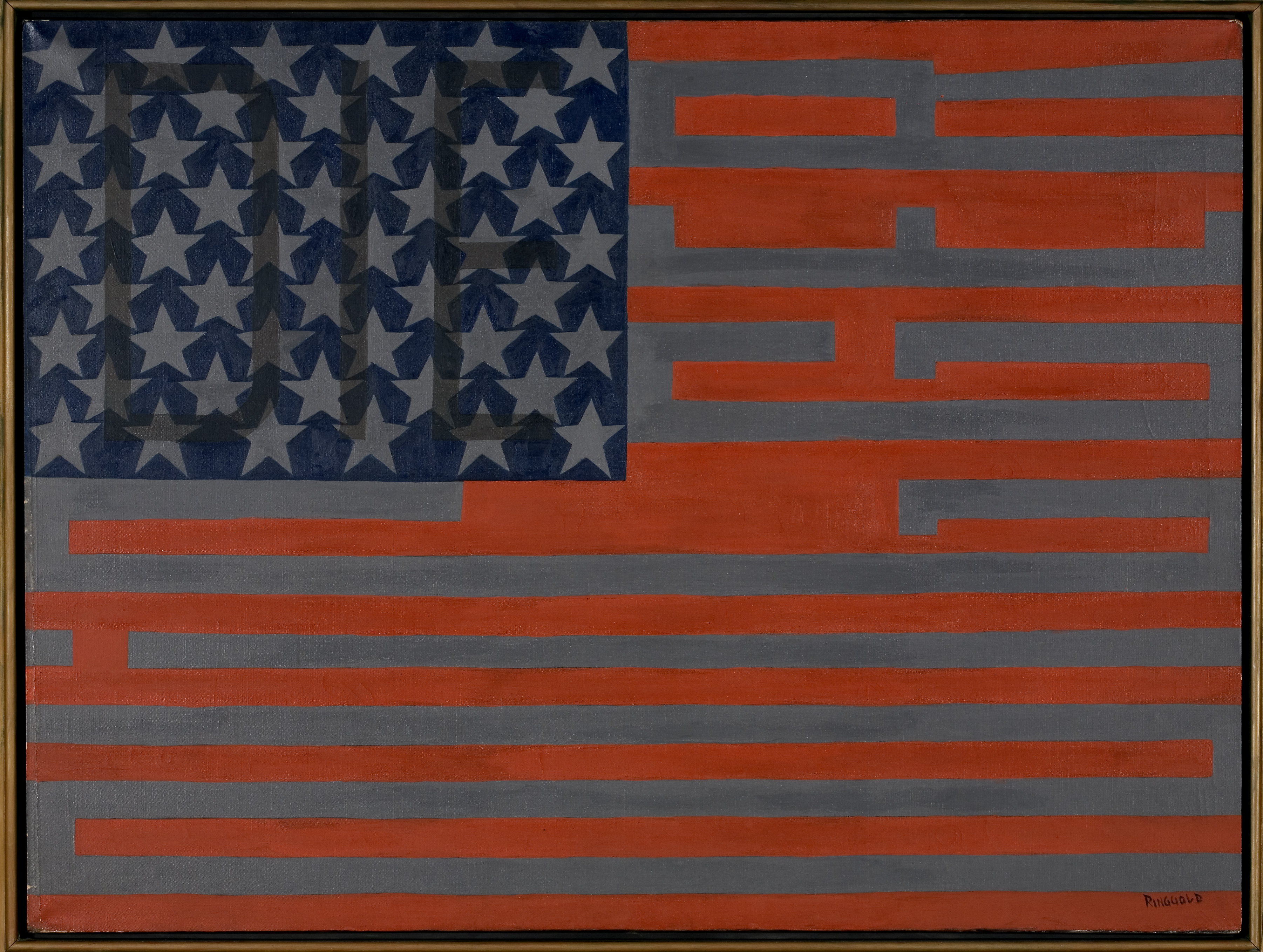 and Jenny Ann Taylor (Chapoose)'s Nations: A Mourning Tribute

4. The Pioneer, 9ftx9ft lashed birch box, manila rope, cotton on cotton

One of the main activities I did as a Scout was pioneer and gateway building. I was never much of an athletic kid, but I was bossy and could remember measurements so I tended towards leading projects and making sure they ran smoothly. We went undefeated for many years at competition!
The birch is from Yale-Myers Farm in northern Connecticut. Thank you Jack, Camille, and Gus for helping. Thank you Matthew!


5. Untitled (2022), archival audio and interviews

Set over a peaceful evening in the Everglades, this audio broadcasts across two decades of news footage, two centuries of marching music, and a conversation between two friends.

Thank you Kavya!




Thank you all for coming to celebrate my residency and my work.

Thank you to the Sweet Dream's Society team: Megan, John, Alexis, Paul, Tommy, Keith, and Ruben.

Thank you Meredith, Esme, Veronica, and Kat for constant laughs.

Thank you Jake, Giacomo, Ben and Garrett for keeping me sane this summer.

Thank you Jacquie and Isabel for your constant support.

Thank you to Matthew and Mother Nature.

Special thanks to Tallullah, Jack, Camille, Kavya and Adam.

Thank you to the Pauli Murray College Richter Fund, the Hispanic Scholarship Fund, and the Lift Music Fund.

zations tat have helped fund and su
pport my residency.
these pictures don't do my mother's beauty justice



installation by Geovanni Barrios and Ethan Shim featuring Kali Malone's Spectacle of Ritual

installed for the CG x Junior Studios, Spring 2022 show "Smile, You're On Camera"
Retreat
by the Control Group




Filmed over the duration on the Control Group's annual weekend retreat, Retreat follows its characters across hallucinations and food-induced hysteria. Watch through scenes of vertigo and car sickness, ritual to harvest gods, children's swamp dreams, strange feasts, and euphoria in the great outdoors. Featured music includes Mvmt. I "Fast" from Electric Counterpoint by Steve Reich, The Piano Drop by Tim Hecker, and Concerto for Philodendron & Pothos by Mort Garson.

While uncredited, I served as Co-Director, Director of Photography, Camera and Gimbal Operator, Editor, and Digital Imaging Technician on this project.


Waveform Generator
Made with Max MSP, Waveform Generator is an architectural body that analyzes procedural audio information and transforms it into a self-generating waveform landscape. The patch was projected onto a 10x36ft LED video wall. This sample performance includes Requiem for CS70 and Strings by Floating Points, Bucephalus Bouncing Ball by Aphex Twin, and Ball by Duval. Performance in New Haven, Connecticut, on December 16th, 2021, at the Off-Broadway Theatre.

This is Fertile Ground
Follow Geo on his adventure to find local grown foods during his first summer in Brooklyn. 2021.

stretcher I & II
over and over and over and over
This work is supported by the College Performing Arts Award at Pauli Murray College.
Among my first battles in isolation was having to stifle my urges to drink. Living completely alone and in the absence of alcohol in New Haven for the entirety of quarantine, I was forced to interact with my immense loneliness as a young gay man. I could not stop from making parallels of this current pandemic and the continued HIV/AIDS pandemic. As it was then and as it continues now, grief and loneliness drown the LGBTQ+ community. I found myself reading archival materials about the AIDS outbreak in the US and have gravitated towards critical queer theory regarding and confronting the government's failing response to the AIDS Crisis and drawing parallels now to COVID-19. I was deeply consumed with the personal testimonials and diaries, among other archival material I could find online of the communities that saw such immense death. I was also trying to navigate the lack of testimonials of black and trans LGBTQ+, which is symptomatic of an androcratic and racist system, even manifesting within marginalized groups. I have since been enlightened by the glorious speeches of Sylvia Rivera and Marsha P. Johnson, and again by the poetry and writing of Pauli Murray, among countless others.
I became fascinated in the changing systems of communication between now and then, and the assumed empathy we have for each other through advancements in technology—as if technology guarantees communication or healthy relationships. Spending so much time on my own rendered me to my most basic self as I spent most of my time trying to handle failed communication and an inability to empathize. This also left me thinking about the
presence
of absence; the realization and the acknowledgement of emptiness and acceptance as a first step to addressing a problem. The burden and pain of time and my perceived conceptions of reality/time made empathizing one of the most challenging things to do. While knitting is a peaceful process, it also requires absolute patience, especially when you take on a project so large that a single row can take several hours. Most, if not all, my energy went to concentrating on the tapestry because it was a simple action that required limited use of already limited emotional energy.
The pervasiveness of death during isolation made me envision my own funeral service, and, as such,
Stretcher
is equally my take on the medical stretcher, the funeral shawl, and the coffin. I would hope, while certainly solemn (and not to occur for many more years to come), that my funeral service be a celebratory and beautiful service too. I would hope that following our subsequent burial,
Stretcher
as an organic material like myself, would give rise to new life. I hope to see
Stretcher
deteriorate and change over time.
I am also very aware of the
Stretcher
series as a prospect of paternalism; I am acutely aware of my position as a young man using a traditionally and predominantly feminine artform/craft to create a body of work and advance my artistic and academic agenda. I have been trying to find some ways of addressing this issue and have yet to come up with solutions that I deem fitting. This will be a point of discussion as I move forward with the work.
Over 500+ hours have been dedicated to the series thus far.
learn more about the process ︎︎︎
process
and over and over and over and
I have been blessed with the continued support of local New Haven businesses, particularly The Juice Box on Chapel St. Thanks to their help I was able to collect unimaginable amounts of avocado stones and skins—surely thousands of avocados. Special thanks to Laura, Alex, Willa & Sammy.
Over the course of 6+ months, I have been collecting these avocado stones and skins in preparation for en masse dye baths of bare and unprocessed wool and cotton skeins. So far, I have process nearly 10k yards of yarn in my tiny little kitchen.
Once the avocados are eaten, the stones and skins are thouroughly cleaned and scraped of remaining fruit particles and left to dry in open air. This light drying helps me pick which stones to use for a particular batch as oxidation/coloration of the tannins varies from stone to stone.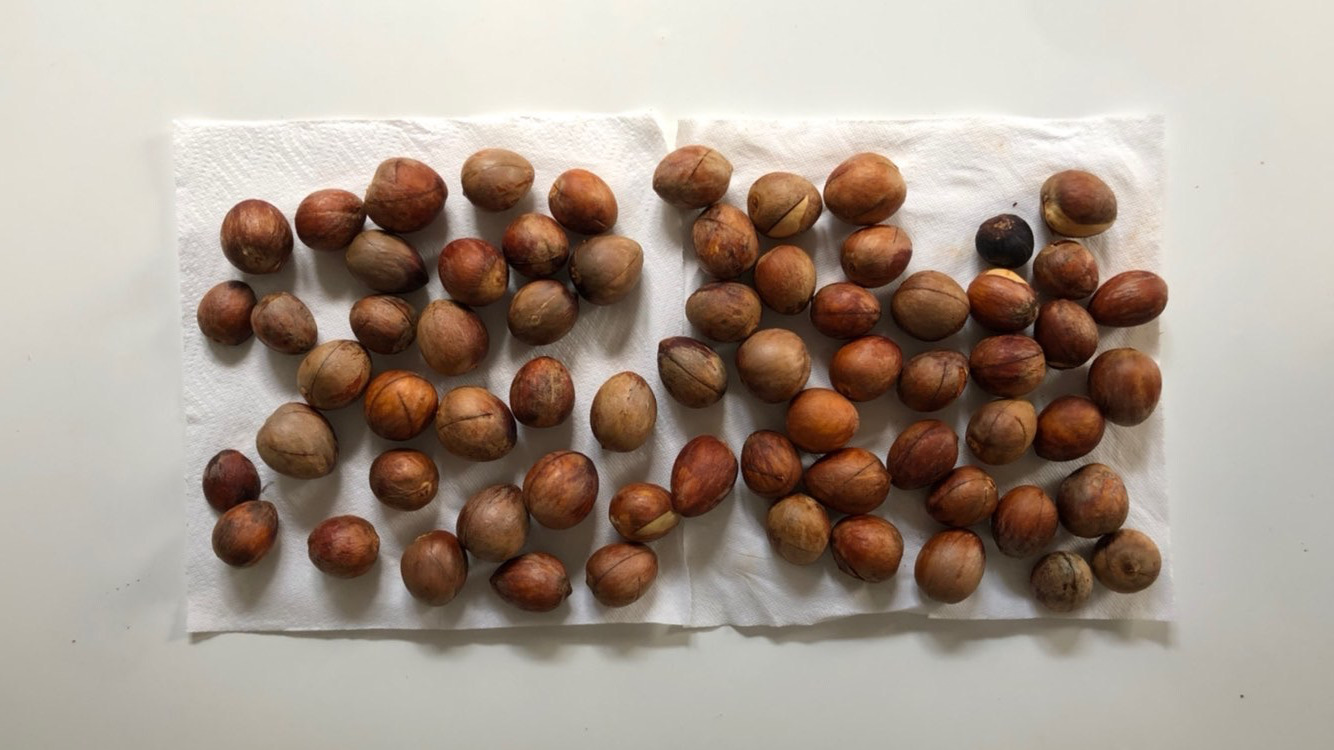 After picking which avocado stones and skins I think will give me the best color, I run about 2L of water and set on the lowest heat for upwards of 6+ hours. This runtime really softens the stones and allows the tannins to really diffuse into the bath. This is aided even more so overnight as the the stones continue to release tannins.
Meanwhile, I start processing the unbleached and natural yarns. The yarns usually come unnoticeably dirty—particle dirt attaches to the inner fibers of the yarn and have to be vigorously released so that the tannins can bind properly to the fabric. I hand wash the skeins aggressively and wring them out until the water runs clear. Then I'll let them sit overnight too.
Once morning comes, the yarn will still have release some more dirt. Another wringing means I can just drop them into the dye bath. I usually set my stove to its lowest heat for about two hours so that the fibers can open up a bit more. Boiling the yarn can lead to felting, especially for wool, so the lowest heat is recommended. Then it is just a waiting game! I usually let the yarn sit in the dye bath for a full 24 hours before wringing it out and drying overnight.
see the progress ︎ ︎︎︎
Being able to pick between stones lets me achieve a far more consistent saturation of the tannin's naturally pink and orange-bronze tones for the yarn skeins to pick up.